Winter Scottish Meet: Fort William
The area and details of the meet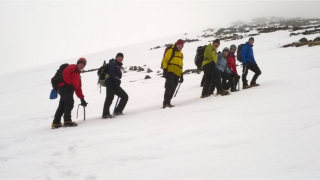 Last years meet at Fort William was a great success and Chris is planning a return visit
The Winter Wine and Dine Break at The Ben Nevis Hotel, Fort William (see <a href="https://strathmorehotels-thebennevis.com/special-offers/winter-breaks-offers/">special offers</a>) is the same format as 2018.
We all book individually, the core dates being the 17th to 20th, 4 nights – arriving Sunday, leaving Thursday. You may want to stay longer or shorter.
The price for 4 nights is £135 pp dinner B&B - £33.75 per night, and includes a free bottle of wine on the first night and £5 towards your bar bill ! There is the swimming pool, gum sauna etc.
The brochure and website imply that you cannot book from Sunday night but it is OK if you book direct with the hotel. When you have booked let Chris know that you have done so.
They will take your credit card details but only take payment on arrival. No cancellation charge if you give 24 hours notice.
The location is about 15 mins walk from the centre of Fort William.<br />
Accommodation is comfortable, roomy, ensuite, clean and more than adequate, if not the most modern.
The Kinlochleven indoor ice-climbing wall is 40 mins drive away.
So far 25 members have said that they are going (log on to see the list)