Saturday Walk: Bryn Alyn
The area and details of the meet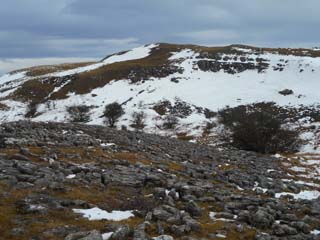 For our first day trip of 2019 the plan is to go to Bryn Alyn – this has three limestone peaks with considerable areas of limestone cliff and pavement. Think Yorkshire Dales without the flat hat!
This is a circular walk which we can extend or contract on the day depending on the weather – ideally we'll take in Llyn Nercwys and the nearby lead mining industrial archaeology.
The plan is to meet at 10.00 in the long layby on the A494 near the farm of Plymog, at GR187598, just beyond Llanferres.