Saturday Walk: Witton Weavers Way and Darwen Moor
The area and details of the meet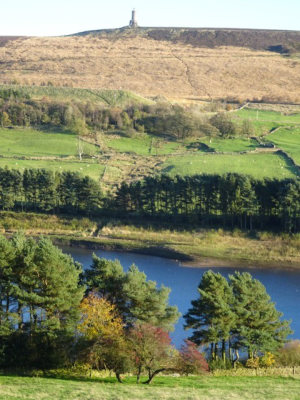 We will meet on Earnsdale Road in Darwen at 10:30am. As this is quite a long road it would be best if we parked close to where Harwood Street meets Earnsdale Road (postcode BB3 1JA). The walk will start by going through Sunnyhurst Country Park and then picking up the Witton Weavers Way which we follow for a couple of miles. We then cross Darwen moor and rejoin the Witton Weavers Way which we then follow to Darwen Tower for (hopefully) spectacular views.
The photograph show Darwen Tower from Witton Weavers Way (roughly GR667223).
Total distance about 6.5 miles. There is a pub close to the end of the walk. Please bring stout walking boots and a packed lunch and let me know if you are planning to join us.